[THIS BLOG POST IS AIMED AT ADMINS MAINLY!]
UPDATE: FORGET ABOUT THIS POST, I'VE PUBLISHED. SEE IT HERE.
I have re-coded the Buildings Nav. What do you think of it?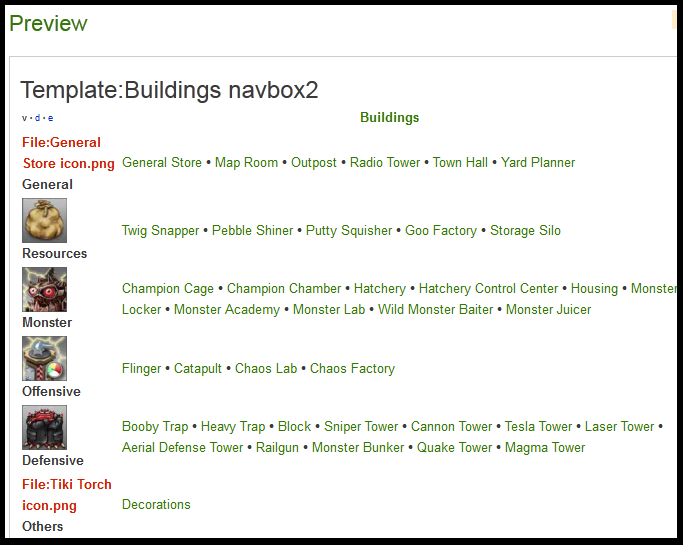 I haven't published yet because one of you might not like it and roll it back which results in me wasting my time! Those "File:" thingys I will upload. Don't worry they are same size and everything so that wont mess up.
Comment on what you think!
Thanks!
- Ikk200
Ad blocker interference detected!
Wikia is a free-to-use site that makes money from advertising. We have a modified experience for viewers using ad blockers

Wikia is not accessible if you've made further modifications. Remove the custom ad blocker rule(s) and the page will load as expected.