I was delighted this morning to see that the Kongregate version had been updated, and along with it comes the Moloch tribe and the Inferno. There really isn't much you can do to prepare for the first attack, but I will be ready for the next one (which should come on Tuesday if the schedule is the same as the Facebook version). Here's my strategy, from left to right:
Line of booby traps on the left side, Moloch's tribe will trigger them
Next comes my towers that are just bait, they are just there to slow down the advance, while they are fired upon (bottom to top)
L1 Baiter
General Store
L1 Monster Lab
L2 Hatchery
L2 Hatchery
L2 Monster Acadamy
L3 Monster Locker
L1 Map Room
L2 Flinger
L2 Hatchery
L2 Hatchery
Yard Planner
Next comes two blocks wide of a stone wall (still working on it), all of the time while getting fired upon
All of my defense towers (bottom to top)
L3 Sniper
L2 Cannon
L2 Sniper
L2 Cannon
L3 Sniper
L1 Cannon
L1 TESLA
L3 Cannon
L3 Sniper
L3 Cannon
L3 Sniper F1
L2 Cannon
L1 Sniper
Finally, all of the towers that can get looted, plus my Housing and Town Hall (bottom to top)
L3 Goo
L4 Goo
L3 Twig
L3 Goo
L3 Housing
L3 Putty
L4 Pebble
L4 Goo
L7 Pebble
L4 Putty
L6 Pebble
L6 Storage
L7 Storage F1
My pride and joy - L5 Town Hall F1
L7 Storage
L6 Storage
L3 Putty
L6 Twig
L6 Twig
L7 Pebble
L3 Housing
L6 Twig
L6 Putty
L5 Pebble
L6 Twig
L5 Goo
L4 Putty
That's all! Feel free to post a comment! I can't wait for Tuesday!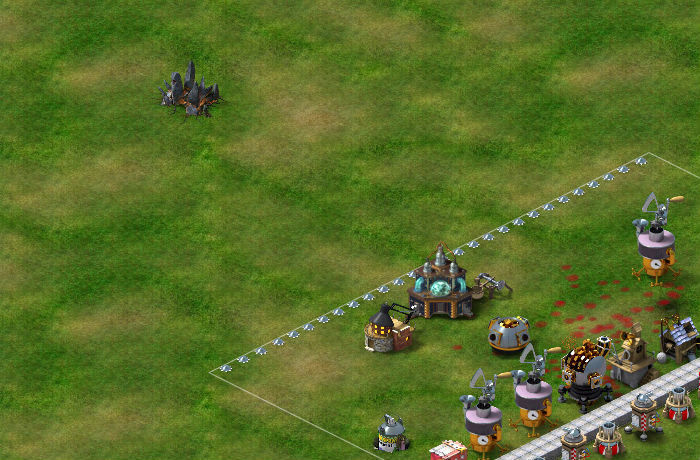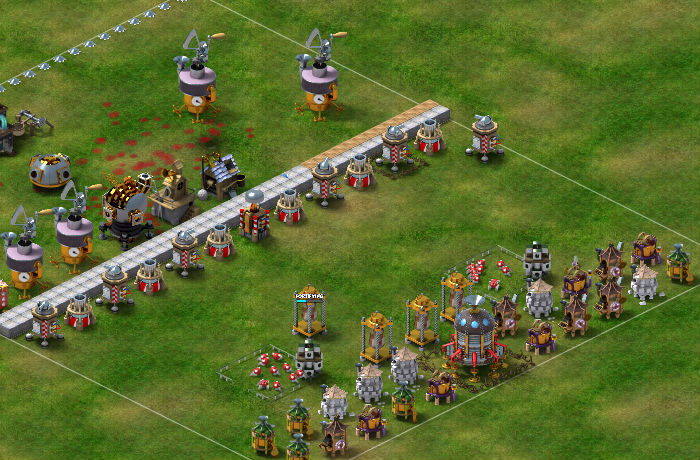 Ad blocker interference detected!
Wikia is a free-to-use site that makes money from advertising. We have a modified experience for viewers using ad blockers

Wikia is not accessible if you've made further modifications. Remove the custom ad blocker rule(s) and the page will load as expected.