Lately the event Monster Madness was announced.Basically once we capture him he'll become our Inferno Champ that's obvious.What I'm talking about is there going to be some special way of capturing him or do we just have to defend our Outposts.I don't know if anyone else agrees but what if he targets our weakest Outposts, they wouldn't stand a chance.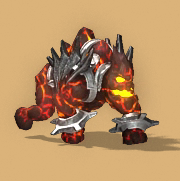 Ad blocker interference detected!
Wikia is a free-to-use site that makes money from advertising. We have a modified experience for viewers using ad blockers

Wikia is not accessible if you've made further modifications. Remove the custom ad blocker rule(s) and the page will load as expected.