CALLING ALL WIKIERS!
WIKI DYING?
this wiki is dieing because
of the fact that all the admins are resigning,
and the fact there is a shortage of users.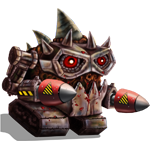 you cant keep a successfull wiki up with three admins.
i am not an admin, i just want this wiki to stay alive.
admins are quitting
shortage of users
lack of need for the wiki
HELP KEEP WIKI ALIVE!
Submit ideas today
p.s if you disagree with me, leave a comment on my message wall. this blog is to discuss the problem and pool ideas to solve it
Ad blocker interference detected!
Wikia is a free-to-use site that makes money from advertising. We have a modified experience for viewers using ad blockers

Wikia is not accessible if you've made further modifications. Remove the custom ad blocker rule(s) and the page will load as expected.