Leader of the Dark Armada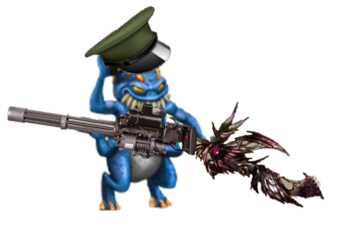 ---
Note: I am not going to be that active in the wiki or the game.
---
About Me
I am known in this wiki as Korath Alpha, and also maker of the Alpha Industries. If you want to know my Stats in Backyard Monsters, look below. And if you gotta question, go to my Message Wall.
For the better or for the best!
I will try to help the Backyard Monsters wiki and that means helping those readers. Trying my best to keep vandals away! I can give you helpful advice because I played Backyard Monsters before those fancy Tesla Towers and Laser Towers came to the game! I also played it way before Inferno came out or the World Map was released! Ask me ANYTHING you need to know about Backyard Monsters. Post your questions in the Message Wall. If you want to vandalize, don't. You're wasting your life just to get banned.
Alpha Industries Creations

We are currently constructing a guide (currently in towers):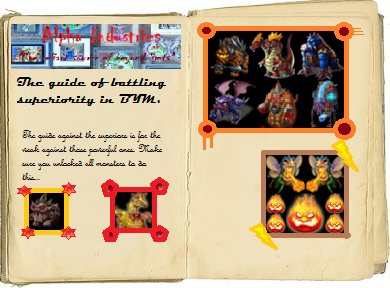 Also we planned the construction of the new feature of this wiki, The Discussion of the Week!

Week countdown: 3
Discussed Monster:

The Alpha Matrix Stories:
Stats
User info
Gender
Male
Country
Philippines
Level
45(O) 35(I)
Server
 ???
Alliance
None
Main Yard
Its a Secret...
No. outposts
2+
Platform(s)
Facebook
Champion(s)
User ID: 15355
Town Hall Level: 10

Fortifications at Level 4

Under Hall Level: 6
Joint Alliance: I dont know...
Nemesis: None
Player Type: Building an Empire but moving at a slow pace

My occupation in BYM
Keeping up with the Bonus feed for my Korath.
Making Outposts... a lot of Outposts... again...
Designing those OP's for the Outpost Designs in this wiki. Now has pros and cons!
New Designs added:
Divine Star (now with a Version 2.0 but that will be replaced with a Version 2.5, a with more improved pathing)
Crown/s of Doom (will not come out with a Version 2.0)
Will be added:
The Divine Star 2.5 (Certified Epic)
Death in Bloom/ Floral Despair (In flames if one step is wrong)
Alpha Shield
He is my loyal servant!
Yard Design(No YP Views) are shown.
Want to know more?
I have three games I like.
Monster Hunter (it has really good gameplay)
Patapon (weird...but I go with rhythm)
I also like listening to game themes. Here are three samples.