Ad blocker interference detected!
Wikia is a free-to-use site that makes money from advertising. We have a modified experience for viewers using ad blockers

Wikia is not accessible if you've made further modifications. Remove the custom ad blocker rule(s) and the page will load as expected.
My Welcome
Edit
Hi there! I am A_job09, an user and a rollbacker at this wiki.
I clean up pages, and also reply what you said to my message wall and to other's message wall.If you need some help, contact me using my message wall because, I AM SERIOUS ABOUT MESSAGE WALLS!!!
Don't forget, I can be offline for a while. But don't worry, keep messaging me. I will reply back.
If you want to visit my pages that I created, go here: http://backyardmonsters.wikia.com/wiki/Category:Created_Pages_by_A_job09
I am also going to the Wiki Activity to see some vandalism. And if I found some vandalism, I will report it.
I will stay this wiki alive. Also all of you visiting this special page, don't forget to stay this wiki alive! DON'T START FLAME WARS!!!!!!
Have a nice day!
A_job09 is at your service! 05:03, August 19, 2012 (UTC)
My current status
Edit
My current status is "PARTIALLY ACTIVE". Due to my notices, that's why that I am Partially Active. (Please read my Notices below)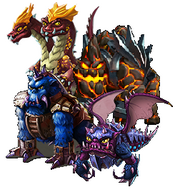 1. I'm only online on Friday, Saturday and sometimes Sunday. I'm not online on Monday, Tuesday, Wednesday and Thursday. In Monday, Tuesday, Wednesday and sometimes Thursday, message Kevin or V.2.0.0b instead. (Inactive)
2.My computer might slow down and I might be offline because there's a lot of tropical storms and LPA (Low Pressure Area) to my country. (Partially Active)`
3. I will be offline sometimes because my classes on school start. (Please read Notice 1 because that was my schedule. And also, there will be holidays on a month and I can be still online there.(Because, if it's now a holiday, there's no classes on school.)) (Inactive)
4. I can now be online now always starting at March 26! Because, it is now Summer! (This is only available March 26 - June ?? on the Year of 2013.) (Active)
5. I can be offline sometimes because I am playing BYM (and also other games) (45% chance).
Hi there guys! Feel free to post to my message wall! but, please understood these rules:
1. No spamming
2. be polite


3. READ: I AM NOT KIXEYE STAFF! Translations:
Filipino:
BASAHIN: HINDI AKO ISANG STAFF NG KIXEYE!

..... will be finding more languages.....
4. No aruging
5. If you gonna report a hacker or a bug, please do it here: http://forums.kixeye.com/forums/58-Community-Support

6. If you like some new features you think, please do it here: http://forums.kixeye.com/forums/4-Wishlist

7. If you gonna report a vandalizer here at the wiki, please use this report page:http://backyardmonsters.wikia.com/wiki/User_blog:-xKevin-/Report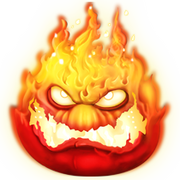 Give Kudos to this message
You've given this message Kudos!
See who gave Kudos to this message