Bandito-Bombs are now less effective than ever because of its low health and 10M putty rage nerf.
Bandito-Bomb Guide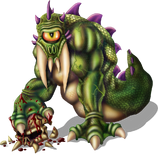 What you need
Map Room 2 and find an enemy's base (real person)
At least 3 outposts, all of which have level 6 Housing (including 4 level 6 Housing in your main yard)
7x540=3780=189 Bandito
A level 6 Drull with Bonus 3
Level 4 Catapult and Flinger
Steps
Fulfill all of the requirements.
Hatch the Banditos. (Banditos are actually not that slow to hatch considering that they take 3 minutes to hatch at level 6).
Fling in all the Banditos.
Fling in the Bonus Drull.
Use a 10m Putty Rage.
Watch the destruction.
Optional: If you have more outposts, you may want to use the rest of the Housing to make more Banditos.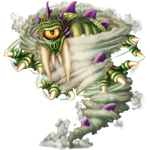 Upsides
Banditos aren't that slow to hatch and it requires only 20 housing. Total hatching time: 6.175 hours
Banditos can destroy all the monsters in your enemy's Monster Bunker with great speed with their Whirlwind, so you won't waste a lot of time killing them.
They have a pretty high attack at level 6.
Ad blocker interference detected!
Wikia is a free-to-use site that makes money from advertising. We have a modified experience for viewers using ad blockers

Wikia is not accessible if you've made further modifications. Remove the custom ad blocker rule(s) and the page will load as expected.